Home » News » Kate Middleton to Catherine: Becoming Princess of Wales
Kate Middleton to Catherine: Becoming Princess of Wales
By Amanda Caroline • September 24, 2022 • 22
---
Ever heard of Joan of Kent? What about Eleanor de Montfort? Or Gwenllian of Wales?
Unless you are a devoted student of history, the answer may be no. But what they share, along with (briefly) Catherine of Aragon, is that they were at one time all the Princess of Wales.
For the vast part of history, the title now bestowed on Catherine Middleton, wife of Prince William, meant a figure destined to be largely forgotten.
They were always "just" the wife of the Prince of Wales, apart from the aforesaid Gwenllian, the only Welsh woman to have been given the title in her own right by her father Llywelyn, last native Prince of Wales.
If Catherine was coming to this role at almost any other time, it would be unremarkable to be named Princess of Wales.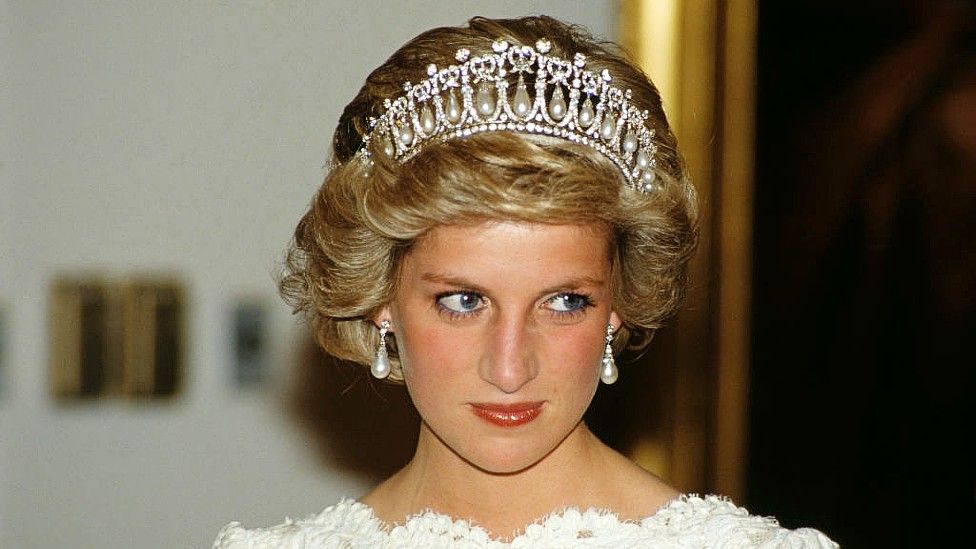 But the last woman with the title was Diana Spencer, her late mother-in-law who became probably the most photographed woman in the world.
It's a tough act to follow. Diana's life - from the "fairytale" wedding later revealed to be a loveless union, to her high-profile divorce and death in a 1997 Paris car crash aged 36 - had all the elements of a modern-day Greek tragedy.
The ongoing public adoration of the "people's princess" made it impossible for Camilla Parker Bowles to consider using the title when she married the then Prince of Wales in 2005, sticking to the lesser rank of Duchess of Cornwall.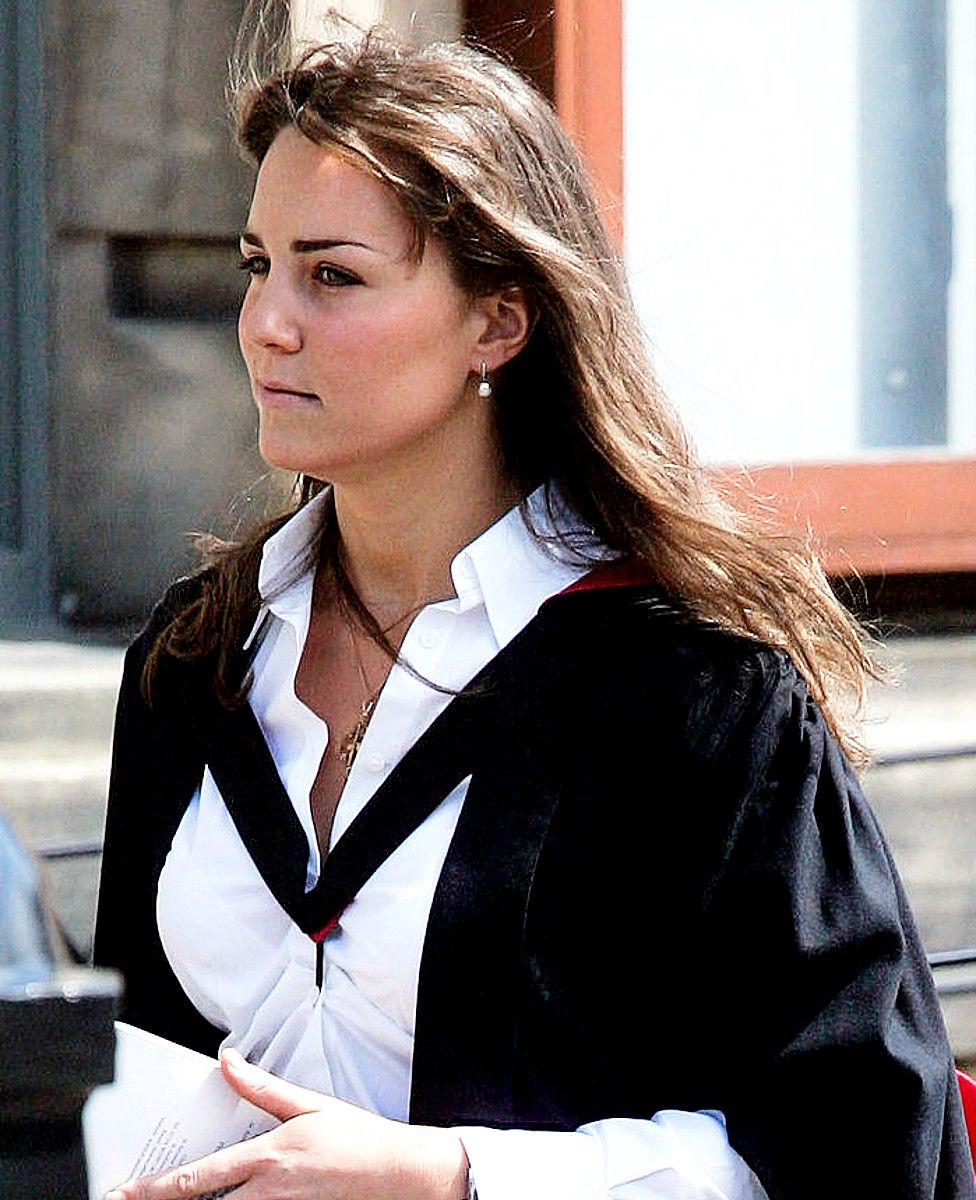 And now it is Catherine's turn, for Catherine she has become. Newspapers like to forget they called her "waity Katie" during the years between the couple meeting in 2001 and their engagement in 2010.
But those years that followed the first encounter at St Andrews gave her what Diana never had: a chance to edge her way slowly towards a royal role she assumed on marriage, a decade older at 29 than Diana had been.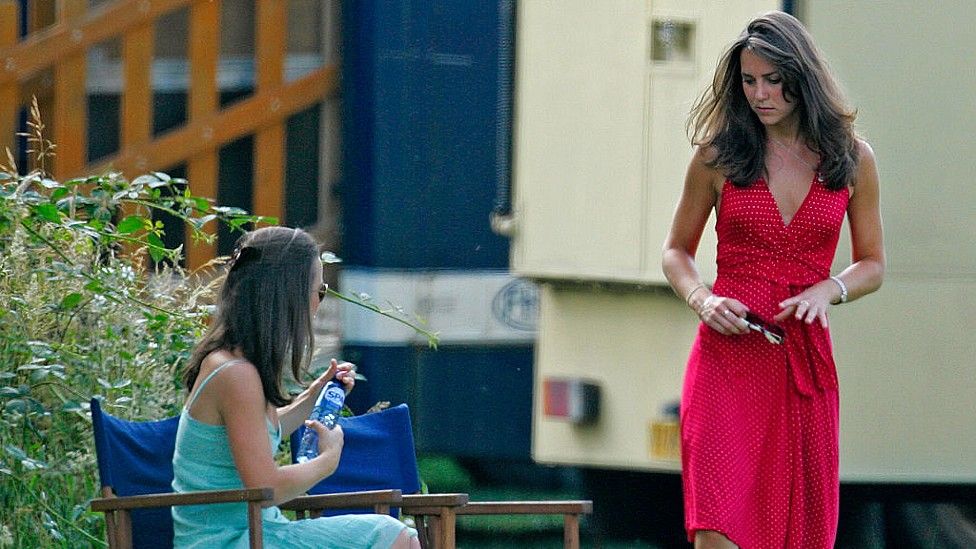 Through the post-university years, she worked for a time in her parents' party business company and at fashion outlet Jigsaw. Her association with charity then tended more towards fundraising events such as polo matches or rowing galas.
But by the time her engagement was announced, as she and William took up life together on the north Wales island of Anglesey, she was starting to move into the traditional royal role of charity patron, particularly in the area of children and mental health.
'Does your husband fly helicopters?'
Sue Hesketh is a Cub leader with 1st Menai Bridge Scouts, who meet near the Bodorgan estate where William and Catherine lived while he worked as an RAF search and rescue helicopter pilot. She remembers how Catherine's association with the Scouts began with a message telling the pack she was interested in helping at meetings.
"It was a private thing. We weren't allowed to tell people," she said. Catherine helped out about 12 times.
"She came the first night. She introduced herself and we were all very excited. The Cubs... obviously didn't know who she was and when they were sat around the table with her, one of them said to her, 'Does your husband fly helicopters?'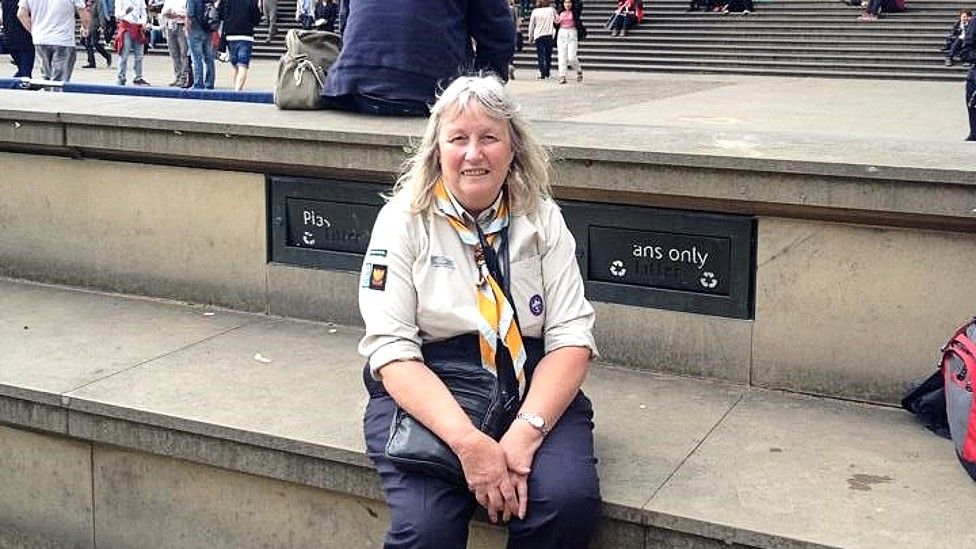 "And she said 'yes' and he said [to friends], 'I told you!' When he went home and told his mother that she'd been there, she told him off for telling lies because she didn't believe she'd been there."
Sue added: "She did all the normal things that Cub leaders do. She helped us with craft things, she played games.
"She helped them with their knotting, which is something we do in Cubs, which she knew all about because her dad had taught her how to do knotting when they were sailing."
The low-key life on Anglesey, which continued after the couple's wedding in April 2011, helped create a positive image of a real link with Wales through their three-year stay, and bolster the image of them as a down-to-earth pair who got on with things like "normal" people.
https://soap2days.gg/blog/iran-protests-us-to-ease-internet-curbs-for-iranians/
https://dailybusinesspost.com/ukraine-referendums-soldiers-go-door-to-door-for-votes-in-polls/
https://documenter.getpostman.com/view/23282278/2s7ZTAtip8

https://documenter.getpostman.com/view/23282278/2s7ZTAu3qR

https://documenter.getpostman.com/view/23282278/2s7ZTAu3zG

https://documenter.getpostman.com/view/23282278/2s7ZTAu49B

https://techplanet.today/post/repelis-ver-vertigo-2022-pelicula-online-en-espanol-y-latino-hd-cuevana

https://techplanet.today/post/mega-ver-vertigo-2022-repelis-online-espanol-y-latino-hd

https://techplanet.today/post/pelisplus-ver-vertigo-2022-peliculas-online-en-espanol

https://www.runtheworld.today/app/invitation/44806

https://www.runtheworld.today/app/invitation/44807

https://www.runtheworld.today/app/invitation/44808

https://www.runtheworld.today/app/invitation/44810

https://www.summercampsinla.com/profile/xisamutdin-233333334/profile
https://documenter.getpostman.com/view/23282278/2s7ZTAtip8

https://documenter.getpostman.com/view/23282278/2s7ZTAu3qR

https://documenter.getpostman.com/view/23282278/2s7ZTAu3zG

https://documenter.getpostman.com/view/23282278/2s7ZTAu49B

https://techplanet.today/post/repelis-ver-vertigo-2022-pelicula-online-en-espanol-y-latino-hd-cuevana

https://techplanet.today/post/mega-ver-vertigo-2022-repelis-online-espanol-y-latino-hd

https://techplanet.today/post/pelisplus-ver-vertigo-2022-peliculas-online-en-espanol

https://www.runtheworld.today/app/invitation/44806

https://www.runtheworld.today/app/invitation/44807

https://www.runtheworld.today/app/invitation/44808

https://www.runtheworld.today/app/invitation/44810

https://www.summercampsinla.com/profile/xisamutdin-233333334/profile
Recent Posts
News
11 minutes ago - By Amanda Caroline
News
27 minutes ago - By Amanda Caroline
News
29 minutes ago - By Amanda Caroline
News
1 hour ago - By Amanda Caroline
News
2 hours ago - By Amanda Caroline
News
4 hours ago - By Amanda Caroline