Home » Politics » Ukraine war round-up: New annexation plans and torture cell claims
Ukraine war round-up: New annexation plans and torture cell claims
By Amanda Caroline • September 21, 2022 • 15
---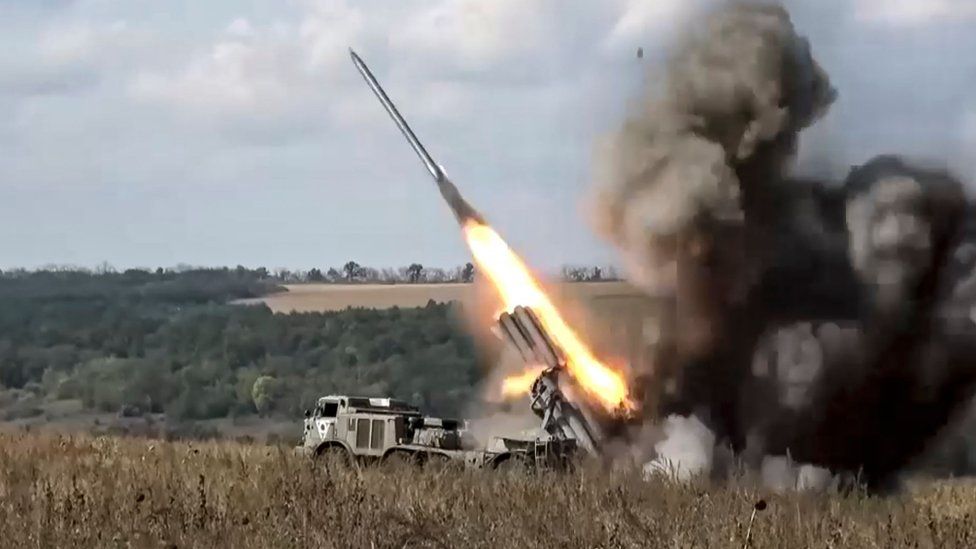 Signs that the war in Ukraine could escalate contrasted sharply with the suggestion that Russian President Vladimir Putin was seeking an end to it in developments on Tuesday.
Moscow-backed officials in the occupied parts of four regions - Donetsk, Luhansk, Kherson and Zaporizhzhia - announced plans for urgent referendums on joining Russia, the BBC's Paul Kirby writes.
While any new Crimea-style annexation would almost certainly not be recognised by most of the outside world, in Russia it could provide Mr Putin with the grounds for a military mobilisation that would bolster his forces in the face of the ongoing Ukrainian advance.
Adding to the speculation about an impending mobilisation, Russia's parliament backed stiffer penalties for desertion and Moscow's mayor said the city would use a migration centre to help the Russian defence ministry recruit foreigners.
On the ground in eastern Ukraine, government forces pushed into Luhansk region, saying they had regained the village of Bilohorivka. President Volodymyr Zelensky said the Russians were "clearly in a panic".
Any loss of territory in Luhansk is a blow to the Russians and their separatist allies there after they declared full control over the region this summer. So who is winning on the battlefield? Read our explainer.
'They tortured me for 12 days'
The BBC's Orla Guerin has been witnessing the scars of war in the city of Izyum which Ukraine recently took back during its lightning counter-offensive in Kharkiv region.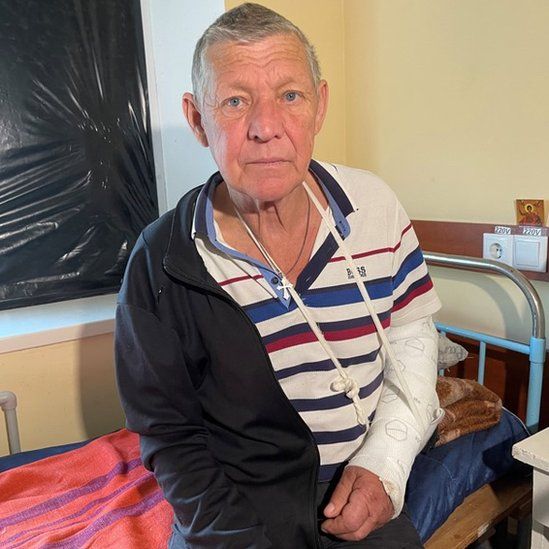 In her latest report, she talks to Mykhailo Ivanovych, 67, who says he was tortured in the basement of a makeshift Russian prison after being arrested on suspicion of sabotage.
"All of those held with me were tortured," he says. "Sometimes they took someone from their cells two or even three times in a day. I saw someone being carried out. I think he was dead."
WARNING: You may find some of the details in Orla's report distressing.
It is not only Ukrainians who say they were abused during the Russian occupation of Kharkiv. A group of Sri Lankans who were in Ukraine for work or study have told the BBC's Sofia Bettiza they were detained and maltreated for four months.
Men in the group say they were beaten and threatened by drunken Russian soldiers. Two say they had fingernails removed.
They say they had to live on very little food, only allowed to use the toilet once a day for two minutes. On the occasions they were allowed to shower, that too was restricted to just two minutes.
'I was a partisan for six months'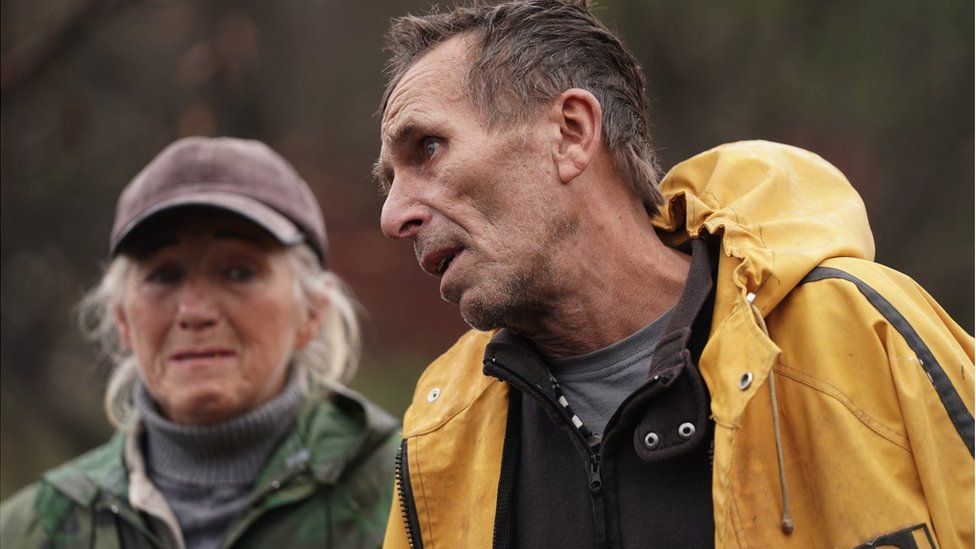 In a different part of Kharkiv, the BBC's Oleg Karpyak found jubilation among people of the village of Velyki Prohody at being liberated by their army.
Oleksandr, a retired electrician and mechanic, says he was twice arrested by the Russians and held in demeaning conditions.
He is proud of having waged his own "personal war" against the occupiers, saying: "I was a partisan here for six months. Every day was a war for me."
He stole ammunition from Russian soldiers, put bars of soap in their fuel tanks and drained diesel from their vehicles.
Although most Russians in the village behaved extremely rudely and cruelly, he says, some were compassionate.
The soldier who guarded him during his first arrest called him by the informal nickname "Uncle Sasha", and told him: "You are older than my father. Forgive me for what is happening."
UK Prime Minister Liz Truss will tell world leaders this week that the country will spend at least £2.3bn ($2.6bn) on military aid to Ukraine in 2023, matching commitments made in 2022.
Ms Truss will make the pledge on her first foreign trip as prime minister, to the UN General Assembly in New York.
Since the start of the conflict in Ukraine, the UK has been a major supplier of weapons and equipment to Kyiv, though on a much smaller scale than the US.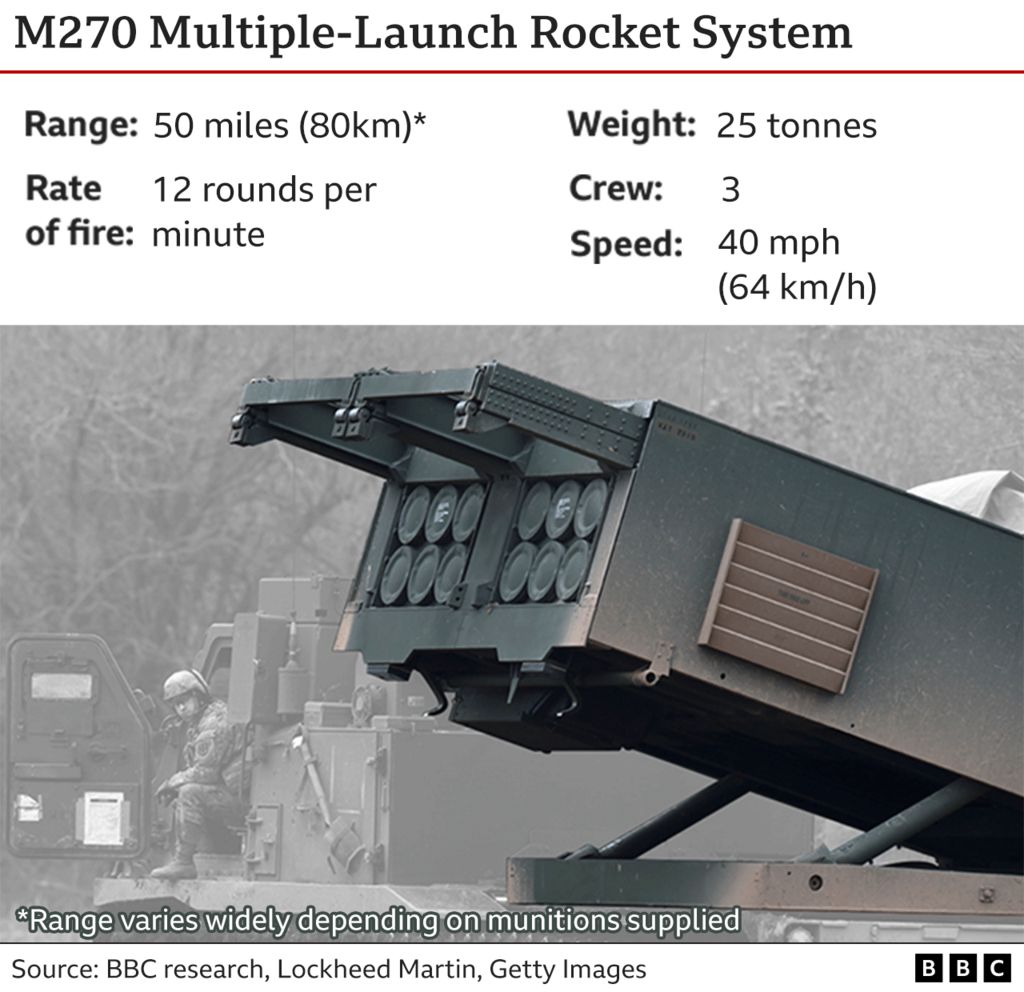 One of the most striking symbols of Russia's isolation from the West has been the departure of the McDonald's burger chain and its replacement with a local brand.
The BBC's Steve Rosenberg got his teeth into the story back in June...
What is less well known is that McDonald's closed its branches in Ukraine for safety reasons after the war began.
But on Tuesday the burger chain was back - in the capital Kyiv at least, where three branches reopened for deliveries.
Denys, an 18-year-old management student, was one of the first customers.
Recent Posts
News
16 minutes ago - By Amanda Caroline
News
1 hour ago - By Amanda Caroline
News
3 hours ago - By Amanda Caroline
News
4 hours ago - By Amanda Caroline
News
5 hours ago - By Amanda Caroline
News
5 hours ago - By Amanda Caroline